Our
Company
By combining innovation and creativity with a spirit of adventure, we're bringing irresistible, handcrafted non-alcoholic beverages to people around the world.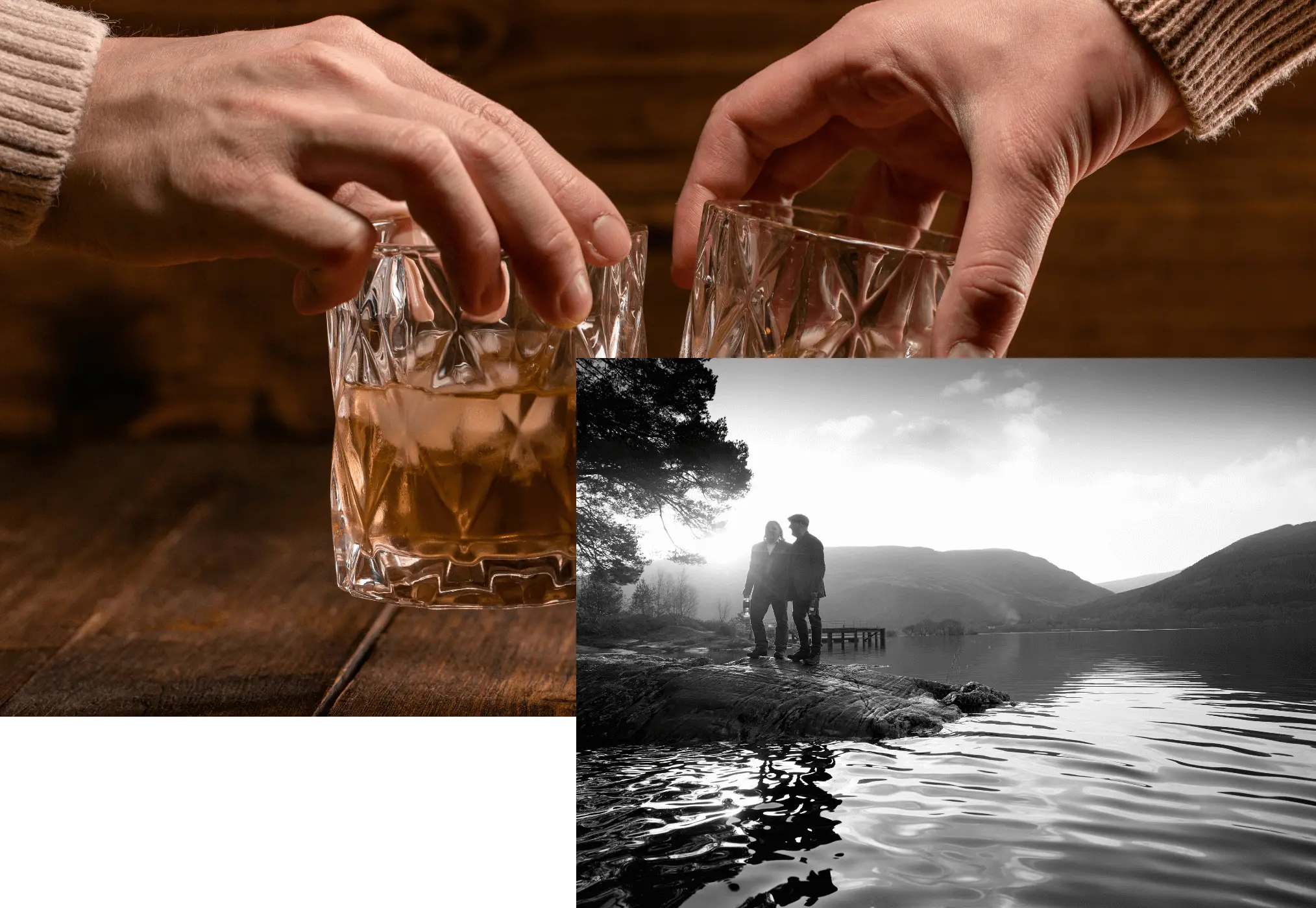 Founded
in excellence
Five years ago, our founders, Roddy and Kerr Nicoll, noticed something. There was a thirst, they saw, for something healthier, lighter, greener, but more delicious than ever – as more and more people chose irresistible flavours, botanical ingredients and authentic experiences over the fleeting pleasure of alcohol.
So it was, that from humble back-yard beginnings in the heart of rural Scotland, Spirits of Virtue was born. And with one simple aim – to bring unquestionable quality to the non-alcoholic drinks market with a complete range of super-premium, handcrafted beverages.
Since then, a lot has changed. And as the desire for beverages of this kind increased, our business went from strength to strength. Where we now operate on the global stage, serving up seven brands worldwide.
From Glen Dochus to Sobour, to Usko and 270° West. All non-alcoholic alternatives, and all crafted using very special pure water – to which we own the exclusive rights. It comes straight from an ancient source in the heart of Royal Deeside, which rises high in the Cairngorm Mountains.
But if there's something that's never changed, it's who we are and it's what we stand for.
Spirits of Virtue is not about having less or being good (heaven forbid), it's about sharing the good times and enjoying a full measure of flavour, without paying for it in the morning.
Whether it's a family celebration or a fun-filled evening of laughter, now's the time to raise a glass to the new way of drinking with Spirits of Virtue.